It's EARTH HOUR ~ Uniting People to Protect the Planet
Sat.  March 31st ~ 8:30 pm
Ok, we realize its smack dab in the middle of the March Madness Final Four Tournament Games but you can turn off all your lights and just leave the TV(s) on, right? That counts.  And 2012 promises a Final Four for the books – lots of heat & drama that you won't want to miss.  As Lorax promotes — I will, if you will.  Lights out, TVs on. We understand.  It's a safety precaution.
Earth Hour 2012 expected in 150 countries & territories and 6032 cities & towns. Where are you joining from this year?
About Earth Hour:
In 2007, World Wildlife Foundation-Australia inspired Sydney-siders to show their support for climate change action in the first ever Earth Hour event. It showed that everyone, from children to CEOs and politicians, has the power to change the world they live in. In Sydney, Australia, 2.2 million individuals and more than 2,000 businesses turned their lights out for one hour to take a stand against climate change.
In 2008, the plan was to take Earth Hour to the rest of Australia. But then the City of Toronto, Canada, signed up and it wasn't long before 35 countries and almost 400 cities and towns were part of the event. It said something compelling to the world: that the climate challenges facing our planet are so significant that change needs to be global.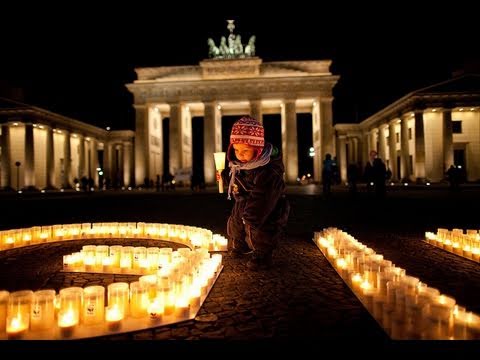 With the invitation to 'switch off' extended to everyone, Earth Hour quickly became an annual global event. It's scheduled on the last Saturday of every March – closely coinciding with the equinox to ensure most cities are in darkness as it rolled out around the Earth.
In 2011, Earth Hour saw hundreds of millions of people across 135 countries switch off for an hour. But it also marked the start of something new – going Beyond the Hour to commit to lasting action on climate change. And with the power of social networks behind the Earth Hour message, the hope is to attract even more participation to build a truly global community committed to creating a more sustainable planet. Without a doubt, Earth Hour has shown how great things can be achieved when people come together for a common cause.
Earth Hour is organized by the World Wildlife Fund and a dedicated network of volunteers around the world.